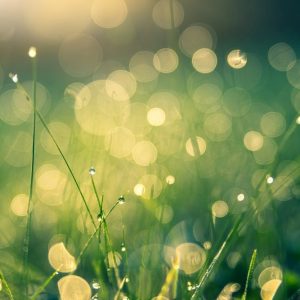 Read: Revelation 22:1-7
…And there will be no more night; they need no light of lamp or sun, for the Lord God will be their light… (Rev. 22:5, NRSV).
At first glance, the prospect of perpetual light does not strike me as a good thing. I enjoy that delicious darkness when the last lamp is extinguished and my tired eyes can call it a day.
I doubt this is what the writer of Revelation had in mind, however, so a second glance is probably warranted.
By the time we get to the last chapter of Revelation, we are ready for a little light. It has been a long, hard slog through dragons, plagues, and pestilence. We are more than ready to say goodbye to the four horsemen and their scary steeds, to say nothing of Mother Babylon getting tipsy on the blood of the saints. To be honest, even Jesus makes us nervous when he is described as "a Lamb standing as if it had been slaughtered, having seven horns and seven eyes" (Rev. 5:6).
It is a dark book, to be sure. But it is that very darkness that makes us lean hard toward the light.
Though it is not entirely clear who the original recipients of this book were, it seems obvious that they were familiar with suffering. Revelation 6:9 makes reference to "the souls of those who had been slaughtered for the word of God and for the testimony they had given." Given this, one suspects they would not have had much patience with an apocalypse that depicted reality with the rosy glow of a Thomas Kinkade painting. To borrow a line from the Gospel of John, these people needed to know that "the light shines in the darkness, and the darkness did not overcome it" (John 1:5).
One of my favorite musical settings of these words from Revelation is the Paul Manz motet, "E'en So, Lord, Quickly Come." The music captures both the longing and the light, and when I read more about the story behind the song, I understood why.
Paul's wife, Ruth, was keeping vigil at their 3-year-old son's bedside, praying for a miracle. During one particularly difficult stretch when hope seemed scarce, she penned a poem based on Revelation 22:1-7. Later, she admitted, "I think we'd reached the point where we felt that time was certainly running out, so we committed it to the Lord and said, 'Lord Jesus quickly come.'" That poem became the inspiration for her husband Paul's anthem, which continues to inspire people to this day. Among them is the son who surprised all his doctors by recovering.*
It is no small thing to lean toward the light, especially when darkness seems to be swallowing us whole. But this passage from Revelation urges us to do just that. And it points to a day when all creation will be bathed in perpetual light.
I think I understand now why that will be a good thing. A very good thing.
Listen:  E'en So, Lord, Quickly Come – Paul Manz
Pray: Help our hearts to unfold like flowers before Thee, opening to the sun above.
From "Joyful, Joyful, We Adore Thee," word by Henry Van Dyke
*Details of the story behind Paul and Ruth Manz' anthem are taken from this December 21, 2004 article by Dan Olson of Minnesota Public Radio: Christmas Hymn Born Out of Anguish.
Introduction to the Tuned for Praise Series
Leonard Bernstein once observed that "music . . . can name the unnameable and communicate the unknowable."
In this series, we will take advantage of music's power to pick up where words leave off. Each Bible passage will be paired with a link to a recording that—in my judgement at least—interprets Scripture's words in ways that words cannot.
Enjoy!