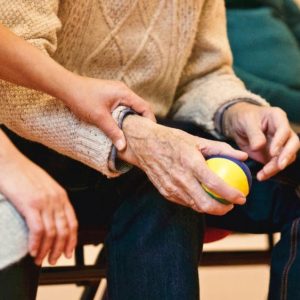 We continue the "Tuned for Praise" series with three hymns on healing.
This is the second of those three reflections.
Read: Psalm 77
I will call to mind the deeds of the Lord; I will remember your ways of old. (Psalm 77:11, NRSV)
Memory. It lays the foundation for so much of our faith.
At the last supper, Jesus enjoins the disciples to "do this in remembrance of me." In so many of the psalms, memories of God's past faithfulness are the basis for present hope.
This seems to be the logic that lies behind Psalm 77. Yet, there is a twist at the center of this psalm that makes it especially valuable for the care of souls—especially those souls who feel betrayed by their own memories.
The psalmist's distress could not be more real. "I cry aloud to God," she admits at the outset. "My soul refuses to be comforted." But as she continues to describe her distress, she departs from the usual pattern. For this psalmist, memories of God's past faithfulness are tinged with more pain than pleasure. It's the very contrast between past blessing and present pain that she finds so galling. When she "consider(s) the days of old, and remember(s) the years of long ago," she is confronted with a litany of agonizing questions:
Will the Lord spurn forever, and never again be favorable?

Has his steadfast love ceased forever?

Are his promises at an end for all time?

Has God forgotten to be gracious?

Has he in anger shut up his compassion?
It is at this point that she comes to a bitter conclusion: "It is my grief that the right hand of the Most High has changed."
If the psalm ended there, it would still be useful for the care of souls. It is no small thing, after all, to help us find words for our fears, our doubts, and our grief.
But the psalm goes on in a way that makes one wonder if A) the psalmist came back later and wrote the ending, or B) the psalmist was surrounded by a community of faith that was able to bear her up when her own strength was spent. There is no way to know for sure, of course, but I think I'm leaning toward the latter.
I think of Psalm 77 whenever I sing what has become one of my favorite contemporary hymns, "When Memory Fades." Mary Louse Bringle wrote the words for a friend whose mother was suffering from Alzheimer's disease. Like the psalm, this hymn faces fear and pain with uncommon courage. And then it surrounds both primary and secondary sufferers with prayers to the God who will always remember us.
As you listen, let the words bear you up even if your own strength is spent.
Listen:  When Memory Fades – This hymn text by Mary Louise Bringle is here set to a tune by Jane Southwick Cool. The arrangement is by Eric Nelson. It is sung by the St. Olaf Choir, Anton Armstrong, conductor. In some newer hymnals, the text is also set to the familiar tune, FINLANDIA, by Jean Sibelius.
Pray: "When memory fades, and recognition falters, when eyes we love grow dim, and minds confused—speak to our souls of love that never alters; speak to our hearts, by pain and fear abused. O God of life and healing peace, empower us with patient courage by your grace infused."
From v. 1 of Mary Louise Bringle's "When Memory Fades."
Introduction to the Tuned for Praise Series
Leonard Bernstein once observed that "music . . . can name the unnameable and communicate the unknowable."
In this series, we will take advantage of music's power to pick up where words leave off. Each Bible passage will be paired with a link to a recording that—in my judgement at least—interprets Scripture's words in ways that words cannot.
Enjoy!