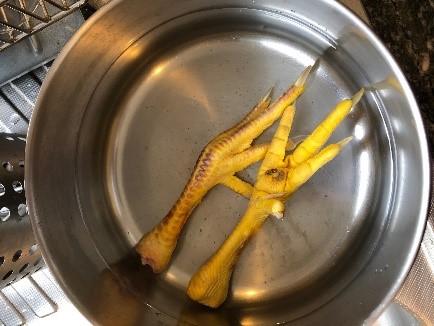 Read: John 1:1-18
And the Word became flesh and lived among us, and we have seen his glory, the glory as of a father's only son, full of grace and truth (John 1:14, NRSV).
Even before I flew to Italy to begin a 6-month sabbatical, I was braced for the cross-cultural misunderstandings that are inevitable in such situations. The first one occurred even before I left home. My husband and I were at a neighborhood party (remember those?), and I blithely announced that while I was in Italy, I wanted to see if I could pick up a little Italian. This announcement was greeted with much hilarity. It took me several seconds to understand why.
I did indeed pick up a little Italian, though of the linguistic variety. A little knowledge is a dangerous thing, however, and I'm sure I said many ridiculous things over the course of my stay. Most of the time, my Italian hosts managed to correct me gently. For example, when I accidentally ordered a cheese gelato, the puzzled the young woman taking my order eventually figured out that I meant fragola and not formaggio. If she laughed, she kindly waited until I left the shop with my strawberry ice cream.
Language may be the most obvious introduction to culture shock in a new country, but there are dozens of daily reminders that one is not "in Kansas anymore." Here are a few of my favorites, all from the food category.
In spite of baking some of the best breads in the world, many Italians fall back on a packaged, preservative-laden breakfast bread I dubbed "eternatoast." An ad popped up on my Facebook feed one day warning me that no one over 60 should eat this. I assume this is because it takes several decades to digest it; only those under 60 will have sufficient time.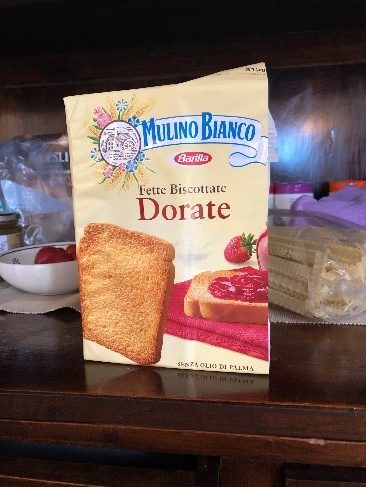 When I moved from Rome to the mountains in May, I was surprised to discover that the milk sometimes had a tan tinge to it. Mind you, it was not chocolate milk. Maybe it had something to do with the cows, which come to think of it, are exactly the same color tan….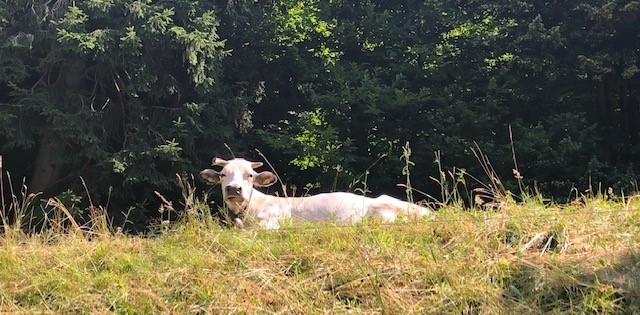 And then there was the time at the macelleria (butcher shop) when I asked for a whole chicken. Little did I know that a whole chicken in Italy means the whole chicken—complete with head and feet. While I couldn't find a use for the head (too guilt-inducing), I did discover that the feet were a wonderful addition to broth. In fact, they were the secret ingredient to producing broth just like Grandma used to make. Now my problem was not, "What on earth am I going to do with these chicken feet?" but, "How am I going to find chicken feet when I get home?"
All of this is to say that what first strikes us as strange may quickly become something we can't do without. Now that I have arrived back in the USA (I made the trip, appropriately, on the 4th of July), I find myself struggling with reverse culture shock. Half a year is long enough to accommodate—and even to celebrate—the initially unfamiliar.
When the eternal Word "became flesh and lived among us," it reflected God's choice to embrace, not just our humanity, but our culture. Or perhaps we should say cultures (plural), since the incarnation, like the tide, raises all boats. This affirmation is worth remembering when we shy away from what seems "strange" or "foreign." Not only might we be missing our new favorite food, but we might be putting asunder what God has joined together.
Except for eternatoast. Not even the Eternal can digest that.
Ponder: What are your favorite "foreign" foods? When and how did you learn to love them?
Listen to Let's Call the Whole Thing Off as sung by Ella Fitzgerald and Louis Armstrong.
Pray: Break through our biases, loving God. Help us not to simply tolerate cultural differences, but to celebrate them as signs of the diverse creation you came to embrace.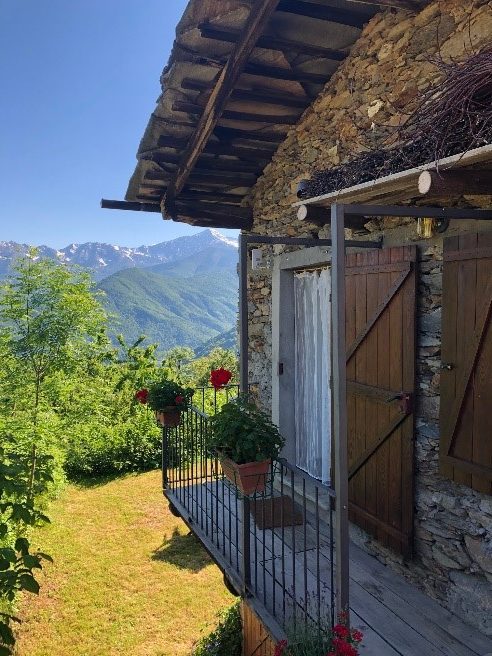 "The View from Here" Series
As many of you know, I am spending my sabbatical in Italy. After living for several months in the heart of Rome, I recently made a move to the mountains. (The Italian side of the Cottian Alps, to be precise—southwest of Turin and very close to the French border.) The transition was tricky, what with the pandemic and Italy's tight restrictions on travel. But I am grateful for the spectacular change of scenery after being locked down in a two-room apartment. While the view has changed, I will continue to offer what I hope is a unique perspective on Italy—and the world—right now.
And yes—the picture above really is the place where I am living. Now you know why I'm calling this series, "The View from Here." I hope that you will be able to enjoy that view vicariously, as well as some of the deep peace of this place.
Shalom,