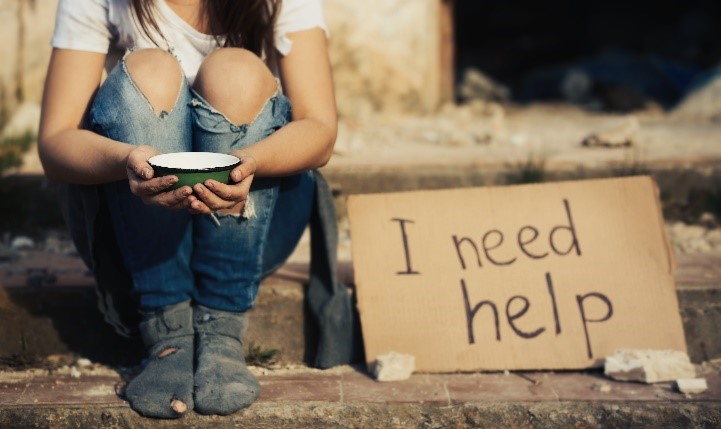 Read: Mark 10:46-52
They came to Jericho. As he and his disciples and a large crowd were leaving Jericho, Bartimaeus son of Timaeus, a blind beggar, was sitting by the roadside (Mark 10:46, NRSV).
I had been sitting on that roadside for years, begging and blind. The road was good for begging, as far as that goes, with a fair amount of traffic, especially around holy days. I could always count on those pious religious pilgrims to lighten their conscience along with their purse. That may sound calculating, but let's face it: it's a harsh world out there, especially of you are Bartimaeus, the blind beggar.
The world was never so harsh as on the day I was healed.
A large crowd was approaching, which was usually a good sign from my perspective. But my initial hopes were checked by the sound of the voices. This crowd was not just any crowd. They had an agenda. The tension was high, although the reason wasn't clear. They sounded as if they couldn't decide whether they were on their way to an execution or a party.
Then someone near me shouted, "There he is…the rabbi from Nazareth!" Suddenly I understood. I had heard about Jesus. According to some, he was a dangerous man to be with; but to listen to others, he was a dangerous man to be without. I hadn't quite made up my mind yet. Or at least, I wasn't aware that I had.
But then, I heard the sound of my own voice rising above the shouts of the people around me. I don't know what got into me, but suddenly, what had started out as a prayer under my breath was a full-fledged shout. "Jesus, Son of David, have mercy on me!"
I'm not sure who was more anxious to shut me up. Some of the voices were familiar. My friends (such as I had) were embarrassed, I suppose, at my making such a fuss. But I think some of the people trying to shush me may have been his disciples. Maybe they thought my use of that messianic title, Son of David, would light the fuse under the procession's powder keg. They could have been right, because some of the other voices began to turn really ugly at that point.
But then another voice carried across the crowd. Perhaps the reason I heard it was that its tone was so different. Or maybe it was because it was his voice. I guess I'll never know. In any case, I was not calling him anymore; he was calling me.
It's funny how accommodating everyone became all of a sudden. The very people who had tried to silence me just moments before were now shoving me forward. What were they thinking, I wonder? The religious authorities may have been trying to set a trap for him. His disciples were probably looking for a diversion. In either case, it didn't matter. I followed the sound of his voice.
I was so intent on his voice, as a matter of fact, that I did something completely out of character: I threw off my cloak and hurried toward him. Normally, I would never have left my cloak, especially in a crowd like this. What were the chances that I would be able to find it again? And I can't remember the last time I hurried like that, heedless of every obstacle.
The sudden stillness told me that I had found him. But then I might as well have been struck dumb as well as blind. I couldn't find any words to say.
He was the one who finally broke the silence. "What do you want me to do for you? He asked. The question was so direct, it was disarming.
What did I want? For years I had prayed for the strength to endure my suffering…the grace to bear my blindness with a better attitude. But now…I guess I never expected God to show up in the flesh and ask me that question point-blank.
In a heartbeat I knew what I wanted. I wanted to be healed—really healed. And I knew that if I didn't ask him now, I might never have another chance. I screwed up my courage and said, "My teacher, let me see again."
Making that request was my last act as a blind beggar.
My faith has made me well, he says. If that's true, then my sight bears witness to the fact that faith is a gift. But however the healing happened, I know that life after grace is going to be radically different. I have no choice now but to follow…even if the road leads to Jerusalem…even if the road leads to a cross. I once was blind, but now I see.
Ponder: What do you want God to do for you? What if God says no? What if God says yes?
Pray: "We cannot measure how you heal or answer every sufferer's prayer; yet we believe your grace responds where faith and doubt unite to care" (from "We Cannot Measure How You Heal" by John L. Bell).
This reflection is a lightly edited version of a devotional originally published in Life after Grace: Daily Reflections on the Bible © 2003 Carol M. Bechtel. All rights reserved.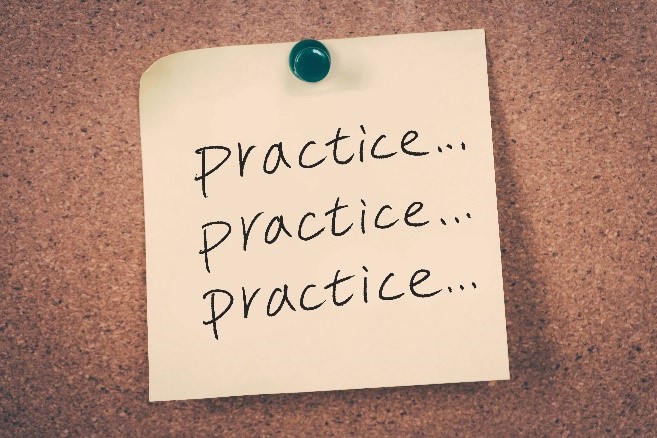 "Practicing the Faith" Series
This series explores some of the things that Christians can expect once the first blush of belief has worn off. Contrary to the mistaken assumption that once we are "saved" we can sit back and relax, these reflections explore the hard work that awaits the believer on the other side of baptism. However, characters from Genesis to Revelation illustrate that practicing the faith is not just a responsibility but also a reward.
All of these reflections are "encore" performances from a book I wrote early in my career: Life after Grace: Daily Reflections on the Bible © 2003 Carol M. Bechtel. All rights reserved. I have edited them lightly, and chosen them with the current context in mind. I hope they have stood the test of time.
Shalom,