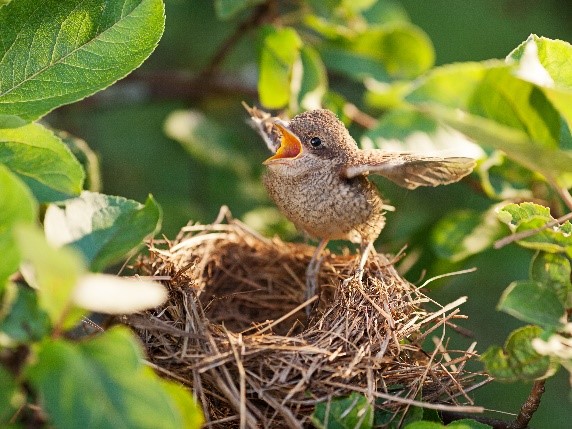 Read: Ruth 2:17-23
So she gleaned in the field until evening. Then she beat out what she had gleaned, and it was about an ephah of barley. She picked it up and came into the town, and her mother-in-law saw how much she had gleaned. Then she took out and gave her what was left over after she herself had been satisfied (Ruth 2:17-18, NRSV).
Can you imagine leftovers giving you a new lease on life? Difficult as this is to comprehend, it is precisely what happens in this passage.
Before her daughter-in-law Ruth shows up with nearly a bushel of barley and leftovers from lunch, Naomi is at the brink of despair. Her husband and two grown sons are dead, and she seems inclined to join them. Her bitterness boils over earlier in the book when her friends rush to welcome her home after more than a decade away. Hearing her name on their lips she snaps, "Call me no longer Naomi ['Pleasant']. Call me Mara ['Bitter'], for the Almighty has dealt bitterly with me. I went away full, but the LORD has brought me back empty" (1:20-21).
Well, not quite empty. In her acrid outburst, Naomi has overlooked her single most valuable asset: Ruth.
In the eyes of ancient Israelite culture, Ruth must have looked more like a liability. Ruth was a foreigner and thus suspect on the basis of both her nationality and her religion. There was also reason to suspect she was barren, given that she had not produced a child during her ten years of marriage to Naomi's son (1:4-5). (Infertility was blamed on the woman in those days.) With no reasonable chance of marriage, Ruth must have seemed like dead weight around the neck of a woman who was already downwardly mobile.
This pessimistic assessment does not take into account God's standards of measurement, however. Ruth rates high in a quality that is most often attributed to God in the Bible: steadfast love. In older translations, it is sometimes called "lovingkindness." By any name, it is love that goes above and beyond the call of duty. Ruth shows this love when, in spite of Naomi's orders to return to the security of her own parents, Ruth clings, terrier-like, to her mother-in-law. "Do not press me to leave you or to turn back from following you!" she insists in 1:16. "Where you go, I will go; where you lodge, I will lodge; your people shall be my people, and your God my God. Where you die, I will die—there will I be buried." Ruth's decision could well have led to a double plot in Bethlehem's cemetery. Yet, God seems to have had other ideas.
While Naomi is content to sit home and wait for the grim reaper, Ruth wakes up early and goes out to glean. As luck—or Providence—would have it, she ends up in the field of Naomi's relative, Boaz. Cousin Boaz notices Ruth right away and wastes no time issuing orders designed to guarantee both her safety and her success.
Thus, the leftovers. When Ruth returns from the field that day, she's made a real haul. Naomi is quick to ask, "Where did you glean today?" When Ruth reveals the name of their benefactor, Naomi comes back to life. "Blessed be he by the LORD," she exclaims, "whose kindness [steadfast love] has not forsaken the living or the dead!"
This outburst presents quite a contrast to her earlier one, which was so full of bitterness and blame. "What happened?" we may well ask. If you've ever experienced an ounce of Naomi's bitterness, if you've ever shared a fraction of her despair, if you've ever entertained even for a moment the urge to shake your fist at God, then you're going to want to know the answer to that question. What happened?
In a word, hope happened. And hope, as Emily Dickinson tells us, is
…the thing with feathers
That perches in the soul—
And sings the tune without the words—
And never stops—at all.
Why do I love that poem? Let me count the ways. First, I love it because it recognizes that hope is not some flimsy, ephemeral fantasy that we conjure up to make ourselves feel better. Hope is not something that we manufacture by thinking good thoughts or praying polite prayers. Hope is not the brave face we put on at the funeral home or the lawyer's office. Hope is the tangible—albeit small—thing that flaps in fresh from its permanent perch at God's altars and makes its nest right smack in the middle of our despair. And hope sings and sings and sings until, at the very least, we start humming along.
If Naomi had been given to poetry, she might have put it this way:
Hope is the thing with fiber
That your daughter-in-law brings home—
It trains its tongue around a name—
That says—you're not alone.
OK, so she wasn't Emily Dickinson, but the idea is the same. Hope is tangible. The grain had been sent from God. So had Ruth. So had Boaz. And in that moment, Naomi knew it. Knowing it, she exchanged her accusations for a doxology.
What would it take for you to do the same?
Ponder: What are the tangible signs of God's steadfast love in your life? In the life of the Church? In the life of the world?
Pray: Send hope to make its nest in the middle of our despair, gracious God. Show us ways to share tangible signs of hope with others who are suffering.
This reflection is a lightly edited version of a devotional originally published in Life after Grace: Daily Reflections on the Bible © 2003 Carol M. Bechtel. All rights reserved.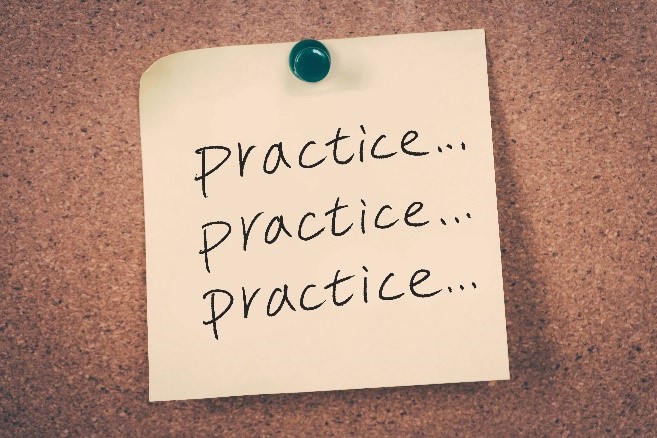 "Practicing the Faith" Series
This series explores some of the things that Christians can expect once the first blush of belief has worn off. Contrary to the mistaken assumption that once we are "saved" we can sit back and relax, these reflections explore the hard work that awaits the believer on the other side of baptism. However, characters from Genesis to Revelation illustrate that practicing the faith is not just a responsibility but also a reward.
All of these reflections are "encore" performances from a book I wrote early in my career: Life after Grace: Daily Reflections on the Bible © 2003 Carol M. Bechtel. All rights reserved. I have edited them lightly, and chosen them with the current context in mind. I hope they have stood the test of time.
Shalom,