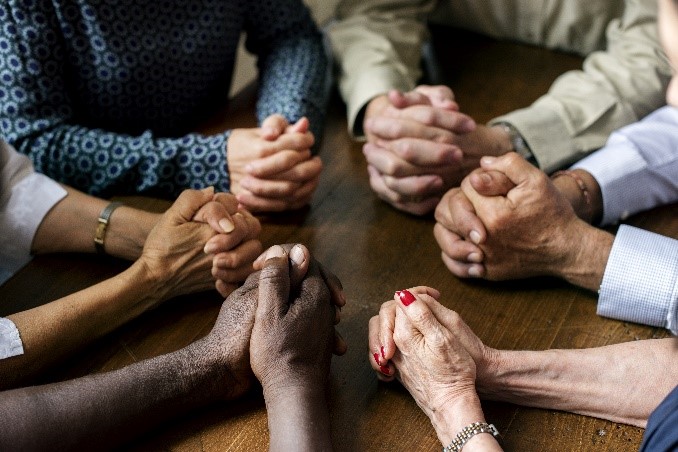 Video Link: Teach Us to Pray 4 – Intercession* (This is a video of the reflection printed below.)
Read: Psalm 72
May there be abundance of grain in the land; may it wave on the tops of the mountains; may its fruit be like Lebanon; and may people blossom in the cities like the grass of the field (Psalm 72:16, NRSV).
My great aunt Grace lived to be 100 years old. At her funeral, her family and friends talked about how blessed we were to have enjoyed a "century of Grace."
I remember visiting her at the nursing home in the last years of her life. I asked her what she did to keep busy. Without a moment's hesitation, she responded, "I pray for you all every day!" By "all" she meant everyone in her extended family. (There are a lot of us!) And I'm sure her prayers weren't limited to just relatives.
I have often wondered what my life would have been like if Aunt Grace had not been praying for me. I'll never know, of course. But I've never forgotten how seriously she took her "job." Praying for others—interceding with God on their behalf—was her vocation.
Not all of us have that kind of calling—or perhaps that kind of patience. But neither will it "do" to pray only for ourselves! As we grow in our faith, the reach of our prayers should expand as well.
Sometimes it helps to have a structure that "prompts" these prayers. Aunt Grace used her family tree. Some people use the daily news or even their Facebook feed. Some churches publish "yearbooks" with lists of people for whom to pray each day. Use whatever method is most helpful for you. The important thing is to make space in your prayers each day—space in which you consciously pray for others—and intercede for the world.
Of course, praying like this isn't something we do only as individuals. We can also join our prayers together—and intercede with one voice. So, even though there may be many people praying, we still say, "Lord, hear our prayer." Singular. And that's a powerful thing.
Ponder: What happens in your own heart when you pray for others?
Pray:  Keep watch, dear Lord, with those who work, or watch, or weep this night, and give your angels charge over those who sleep. Tend the sick, Lord Christ; give rest to the weary, bless the dying, soothe the suffering, pity the afflicted, shield the joyous; and all for your love's sake. Amen.
(A traditional evening prayer from the Book of Common Prayer)
*This video was written and delivered by the Rev. Dr. Carol M. Bechtel, Professor of Old Testament at Western Theological Seminary in Holland, Michigan (Reformed Church in America). Dr. Bechtel is also the Executive Director of the American Waldensian Society. These videos were produced by the Chiesa Evangelica Valdese https://www.chiesavaldese.org/and filmed in the Cottian Alps near Torre Pellice, Italy in July of 2020.
Introduction to Teach Us to Pray Series 2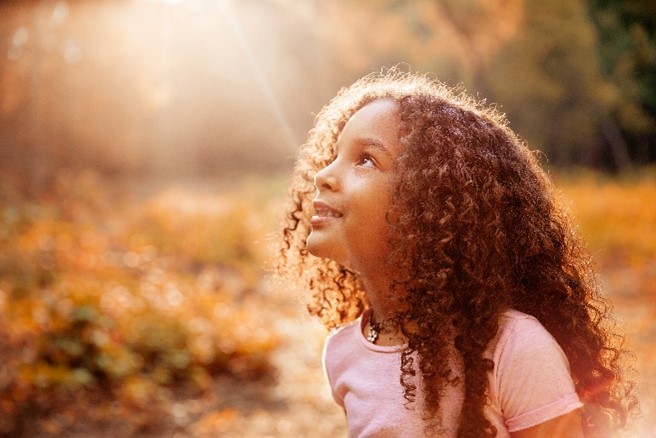 On my recent sabbatical in Italy, colleagues from the Waldensian church invited me to do a series of short videos on prayer. These reflections are a result of that invitation. Although they were written and filmed in the midst of the pandemic (July 2020), they are not "Covid-19 specific." Still, knowing that they were created in that crucible may add a certain urgency—and utility—to them. I offer them to you here in the hope that they will help you to pray even as our world's anxiety threatens to make our souls mute.
All of the videos were filmed outside my little lockdown chalet in the Angrogna Valley in northwest Italy, so at the very least, you can enjoy the scenery. And I hope you also enjoy the Italian subtitles. Learn Italian while learning to pray!
Still learning and still praying,