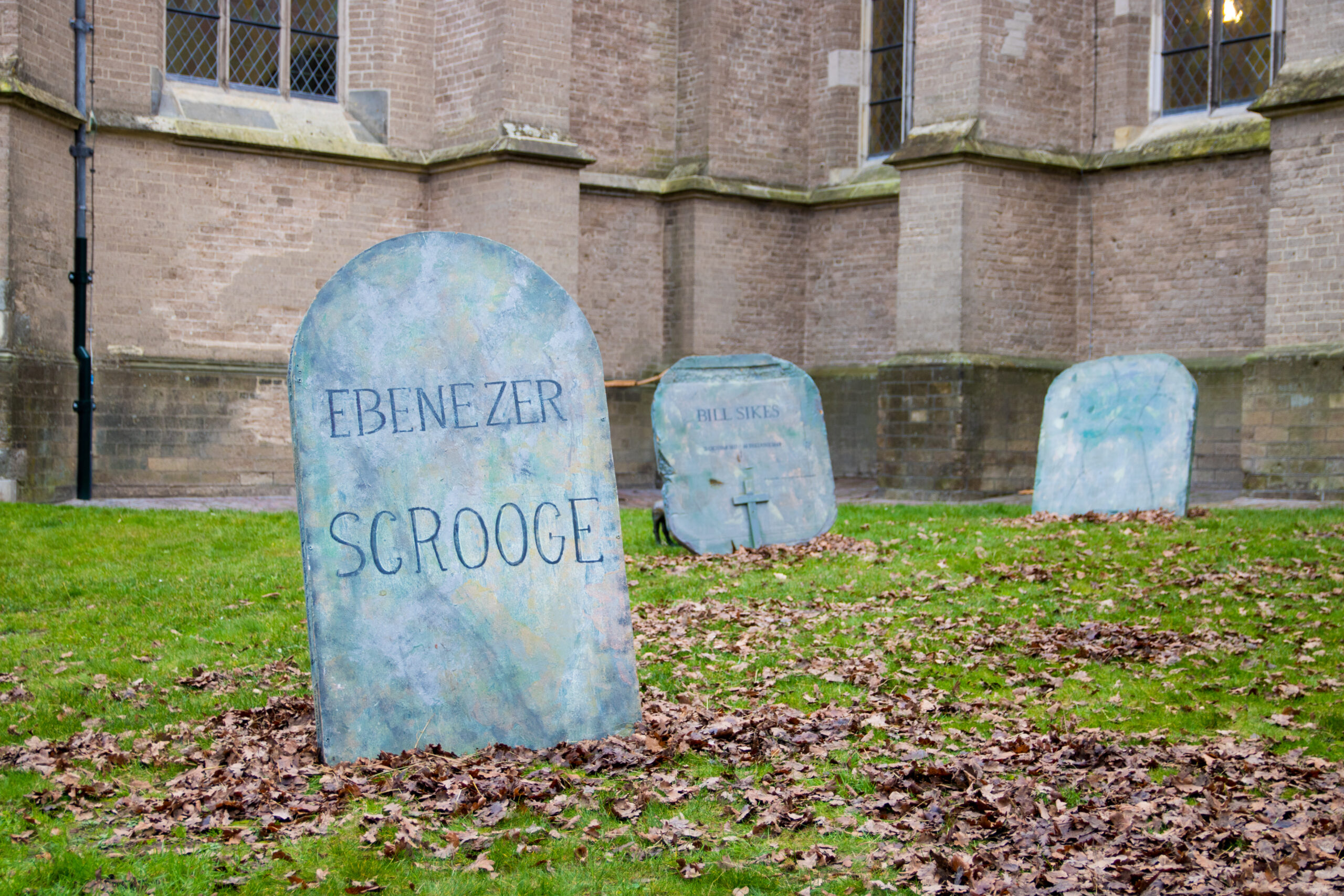 Read: Psalm 39
Lord, let me know my end, and what is the measure of my days; let me know who fleeting my life is (Psalm 39:4, NRSV).
This may not sound like a very "seasonal" psalm, but in fact, it is.
I refer you to Charles Dickens' A Christmas Carol—remembering especially the part where the Ghost of Christmas Future takes Scrooge on a tour of the graveyard. There's nothing like the site of your own name on a headstone to make you sufficiently sensible of conditions!
The author of Psalm 39 actually asks God to give him that kind of a moment. "Teach me to know my end," he prays. "Let me know how fleeting my life is."
That's a brave prayer. When we recognize this, it helps us cut the psalmist some slack when, elsewhere in the psalm, he seems to drift perilously close to despair. I'm thinking of verse eleven, for instance, when he compared God to a "consuming moth." Or even better, at the end of the psalm, when he winds up his prayer by telling God to "turn your gaze away from me, that I may smile again, before I depart and am no more" (v. 13).
Nobody's ever going to needlepoint that!
But we would do well to pray that brave prayer in verse four. The fact of our own frailty—our own finitude—is a lesson we need to be carefully taught. And once we learn it, it's both clarifying and freeing. It's clarifying because it urges us to "work for the night is coming." But it's freeing because it reminds us that our hope is not in our own accomplishments, but in what God has accomplished on our behalf. As the psalmist puts it in what is probably the most needlepoint-worthy verse in the entire psalm: "My hope is in you" (v. 7).
That said—God bless us every one!
Ponder: How might your life change if you lived each day with a keener sense of your own mortality?
Pray: Help us to face our own finitude, O God. Then show us how to put our hope in you.