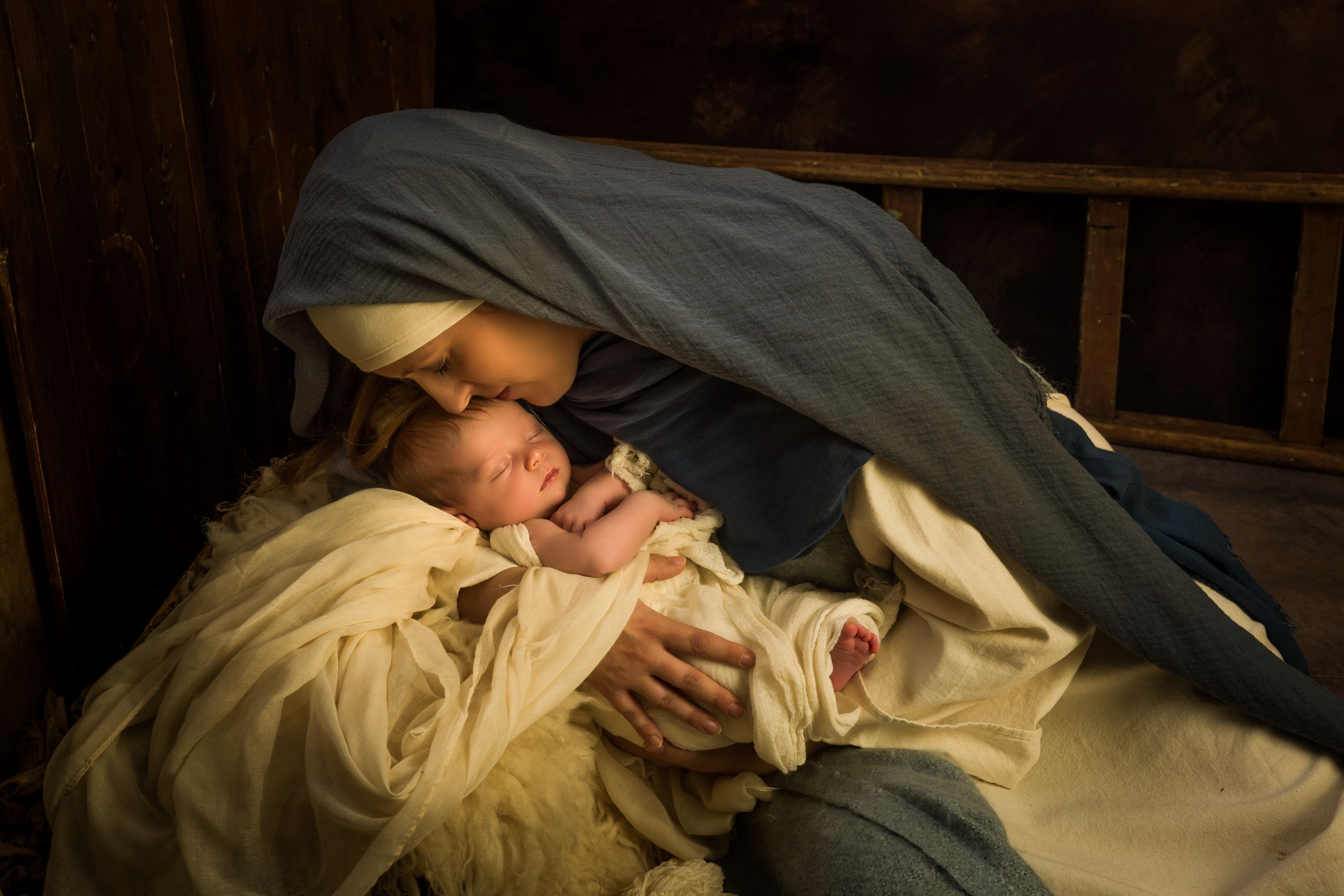 Read: 1 John 4:16b & 19
God is love, and those who abide in love abide in God, and God abides in them…We love because [God] first loved us (1 John 4:16b & 19, NRSV).
As I write this reflection, many of us in the Midwest are bracing for a blizzard. That, and the fact that it is just a few days before Christmas, brings to mind a line from Christina Rosetti's Christmas carol, "In the Bleak Midwinter": Snow was falling snow on snow—snow on snow. While I've always wondered if that line was fancifully applied to Palestine, it aptly describes what I'm seeing out my window!
A closer look at Rosetti's poem reveals far more than a weather report, however. The first stanza sets the stage by calling our attention to a cold, unwelcoming setting.
In the bleak midwinterFrosty wind made moan Earth stood hard as iron Water like a stone
Snow had fallenSnow on snow on snow In the bleak midwinter Long, long ago
The point is less about the weather than it is about the brutality of the conditions into which God is willing to become incarnate. In the next stanza, the angels come to bear witness to this wonder, and Mary worships the Christ-child with a kiss.
Angels and Arc AngelsMay have traveled there Cherubim and Seraphim Thronged the air
But only his MotherIn her maiden bliss Worshiped the beloved With a kiss
Mary's kiss gives rise to a question. What can I give him? The answer is at once obvious and profound.
What can I give him?Poor as I am If I were a shepherd I would give a lamb If I were a wise man
I would do my partBut what I can I give him Give him my heart Give him my heart
As you gather to exchange gifts with friends and loved ones during this season, give some thought to what this poem suggests about the most important "gift exchange" of all. We love because God first loved us, after all. God's gift to us in Jesus Christ demands nothing less than our hearts—given freely, joyfully, and fully.
What might that look like in your life? What might that look like in the life of your church?
If we read ahead in 1 John 4, we may well get some help answering these questions. Verse 21 says: The commandment we have from him is this: those who love God must love their brothers and sisters also.
Ponder this beautiful setting of Rosetti's poem as you reflect on what it means to "give your heart." It is set to a tune by Gustav Holst: In the Bleak Midwinter – Rosetti & Holst. Note that the choir singing the carol is donating all proceeds from the recording to cancer research.
Pray: Give us the wisdom to know how to respond to the gift of your love, gracious God.