Dear readers: This was scheduled to go out several days ago, but it didn't. Sorry for the delay. Happy epiphany!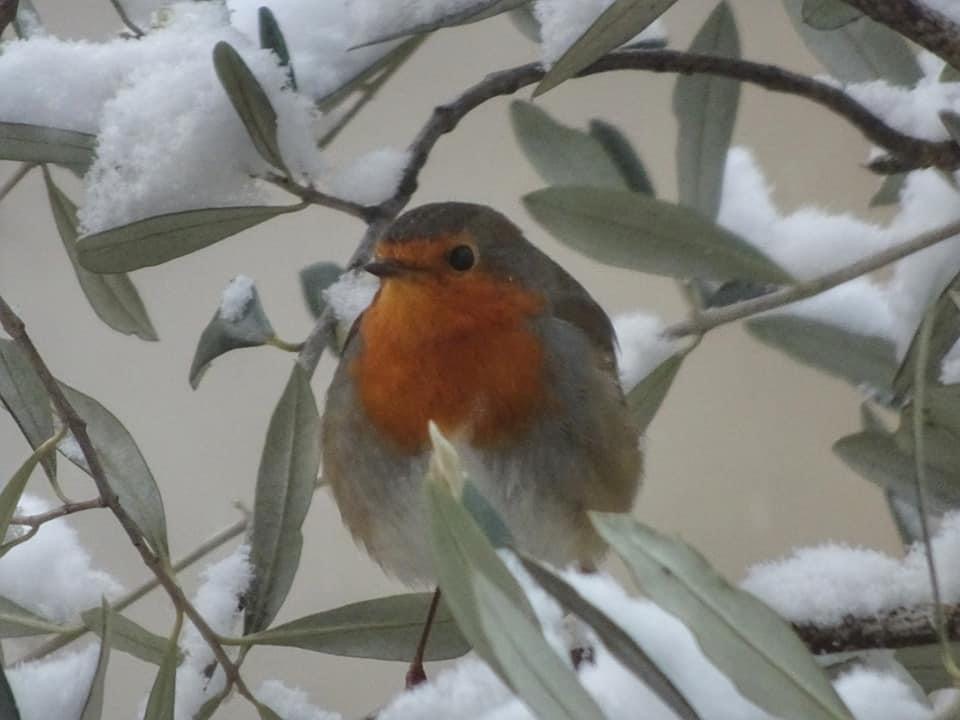 Photo by Mieke Butera*
Read: John 1:14
And the Word became flesh and lived among us, and we have seen his glory, the glory as of a father's only son, full of grace and truth (John 1:14, NRSV).
Many of us stop celebrating Christmas on December 26—or whenever the leftovers are gone and the tree is taken down. But in some parts of the world, Christmastide stretches all the way to Epiphany on January 6. Not only does this make room for a more generous celebration, but it also gives the faithful a full twelve days to contemplate the meaning of Christmas. Given the weight of that wonder, I'm not sure twelve days are enough.
Incarnation. The word itself is unremarkable. In fact, it may seem a little dull—like something only a seminary professor might get excited about. But what difference does it make for the rest of us? Or for the rest of creation?
Although I am a seminary professor, I'm not silly enough to think I can explain the cosmic consequences of the Word made flesh. Better, perhaps, to pass the baton to a poet. Christina Rosetti puts it this way:
Love came down at Christmas,
Love all lovely, love divine;
Love was born at Christmas,
Star and angels gave the sign.
Worship we the Godhead,
Love incarnate, love divine;
Worship we our Jesus:
But wherewith for sacred sign?
Love shall be our token,
Love shall be yours and love be mine,
Love to God and to all men,
Love for plea and gift and sign.
Rather than try to dissect the incarnation, Rosetti is content to hint at it. The goal is not so much to explain as to evoke a sense of wonder.
I especially like the way she sets us searching for a sign. Like the shepherds with their angel, and the wise men with their star, Rosetti recognizes that all of us long for a sign that this unlikely story is true. Love, she says, is "plea and gift and sign" all at once. Look for love, and you will not be far from God made manifest among us.
Another poet, G. K. Chesteron, says something similar in a poem called "The House of Christmas." I've paraphrased the poem slightly to make room for the incarnation's implications for all creation, but the star of love's sign is easy enough to follow. At last, the journey leads–
To the end of the way of the wandering star,
To the things that cannot be and that are,
To the place where God was homeless
And all [creation is] at home.
For me, that poem is its own kind of epiphany.
Ponder this beautiful setting of Rosetti's poem,  Love Came Down at Christmas
Pray: Lead us to the end of the way of the wandering star…to the things that cannot be and that are.
*The photo is by Mieke Butera, who caught this picture of a European robin in a snowy olive tree outside her home in Torre Pellice, Italy. "For some time now," she writes, "he comes to greet me every morning and finds breadcrumbs."