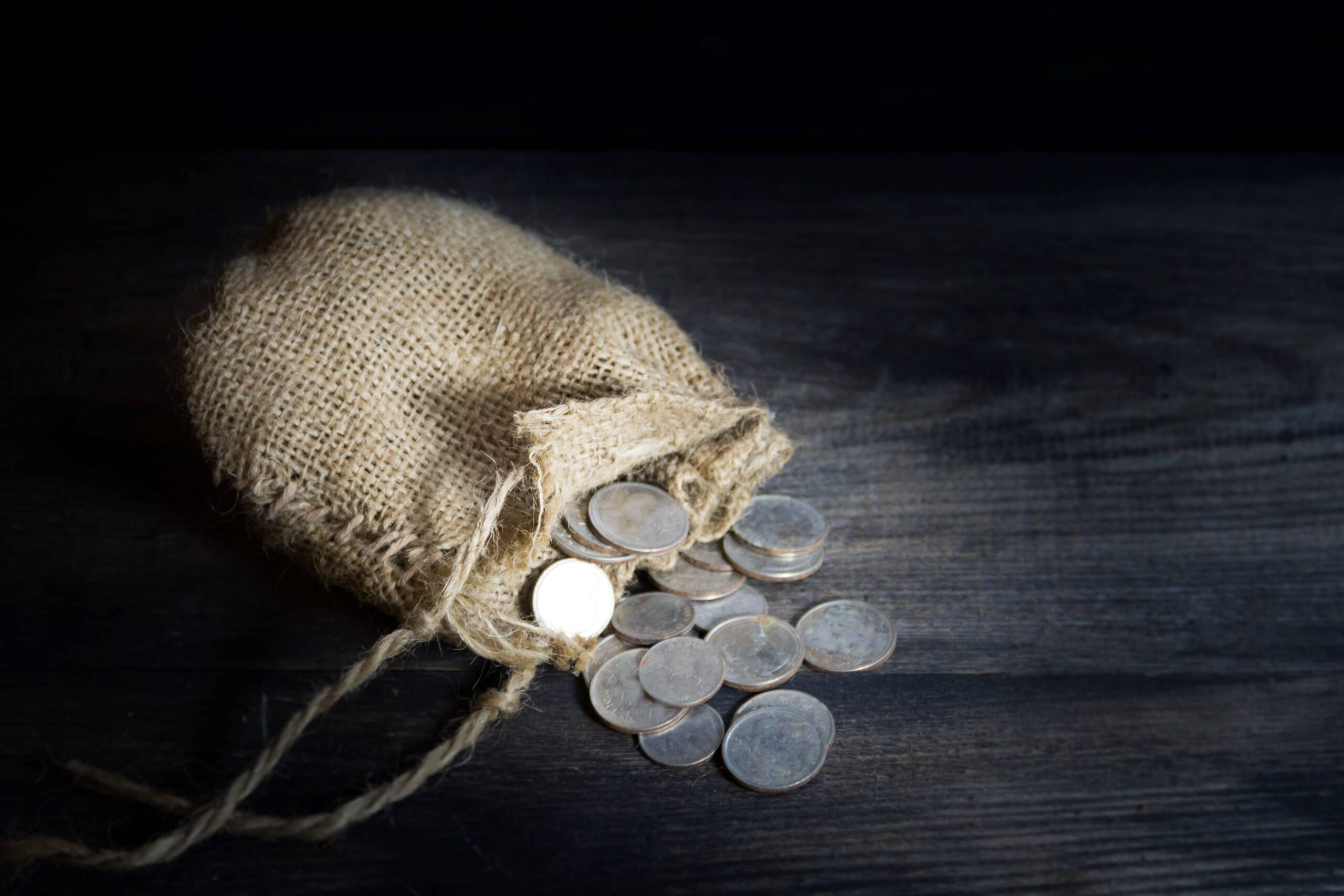 Read: Matthew 26:36-56; 27:1-5
When Judas, his betrayer, saw that Jesus was condemned, he repented and brought back the thirty pieces of silver to the chief priests and the elders. He said, "I have sinned by betraying innocent blood." But they said, "What is that to us? See to it yourself." Throwing down the pieces of silver in the temple, he departed; and he went and hanged himself (Matthew 27:3-5, NRSV).
What was Judas thinking when he betrayed Jesus? If ever there were a time to ask, "What brought THAT on?" it's this one.
Unfortunately, there is no way to know for sure. Greed seems the most obvious motive, but it may be too simple. Thirty pieces of silver is a relatively small sum, after all, and Judas ends up giving even that back. Some suggest that his actions were a twisted act of faith—that he was trying to force Jesus' hand somehow. Perhaps he thought that, if pressed, Jesus would call down "twelve legions of angels" (Matthew 26:53) and fully reveal his power. But all of this is speculation, and Matthew doesn't really indulge our curiosity on this point.
While we can't be sure what Judas is thinking, there is one poignant clue as to what Jesus is thinking. When Judas betrays him in the garden with a kiss, Jesus says, "Friend, do what you are here to do" (Matthew 26:49). Unless he is being ironic, Jesus' choice of the word "friend" may suggest that Jesus has already forgiven the unforgivable.
This seems to be the explanation that Ruth Etchells runs with in her poem "The Ballad of the Judas Tree." As a forgiven sinner myself, I find it strangely freeing.
"The Ballad of the Judas Tree" by Ruth Etchells
In Hell there grew a Judas Tree
Where Judas hanged and died
Because he could not bear to see
His master crucified
Our Lord descended into Hell
And found his Judas there
For ever hanging on the tree
Grown from his own despair
So Jesus cut his Judas down
And took him in his arms
"It was for this I came" he said
"And not to do you harm
My Father gave me twelve good men
And all of them I kept
Though one betrayed and one denied
Some fled and others slept
In three days' time I must return
To make the others glad
But first I had to come to Hell
And share the death you had
My tree will grow in place of yours
Its roots lie here as well
There is no final victory
Without this soul from Hell"
So when we all condemned him
As of every traitor worst
Remember that of all his men
Our Lord forgave him first.
Ponder: Have you ever wondered if you were beyond the reach of God's power to see and save?
Pray: Where can I go from your spirit, O God? Or where can I flee from your presence? If I ascend to heaven, you are there; if I make my bed in Sheol, you are there (Psalm 139:7-8).